Engine Maintenance Workshop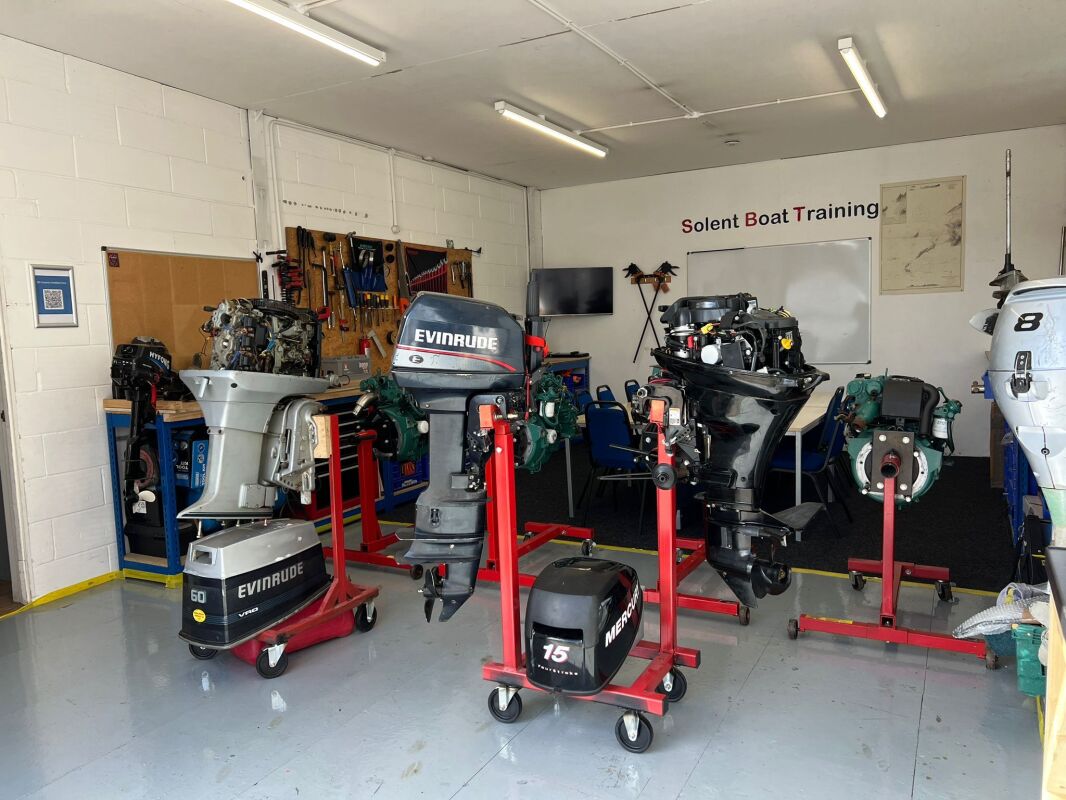 Diesel & Outboard Engine Maintenance Courses
Our Dedicated and Newly Improved Engine Maintenance Workshop is an excellent place to gain hands on experience, for both our Diesel and Outboard Maintenance courses.
We have a variety of Diesel engines and Outboard engines, which we use to enhance your understanding of basic engine systems and principals, whilst also allowing you to undertake a variety of servicing and maintenance tasks.  
Your instructor will introduce you to the various engine systems that make up either a Diesel engine or an Outboard Petrol engine and guide you in the tasks that you should be more confident to complete on your own boat, once you have had the opportunity to remove and refit the typical serviceable items on our demonstration engines.
With prices starting from £69.00, why not book onto a course via our