RYA Day Skipper practical Course
RYA Day Skipper Sailing Practical Course In Southampton & Solent
RYA Day Skipper Sailing Course Summary
Course Duration: 5 days 
Course Ratio: 4 students to 1 instructor 
Course Location: Shamrock Quay, Southampton
Recommended Reading: RYA Day Skipper Practical Course Notes (£12)
Course Prerequisite: RYA Competent Crew & Day Skipper Theory. Please read more detail below.
Minimum Age: 

16+ accompanied by adult. 18+ unaccompanied 
What's In The Course? Preparation for sea, deck work, navigation, pilotage, meteorology, rules of the road, maintenance and repair work, engines, victualing, emergency situations, yacht handling under power, yacht handling under sail, passage making, night cruising.
Our low student ratio RYA Day Skipper Tidal Sail Cruising Course is the most popular sailing course in the UK.  Running over 5 days it brings students with at least competent crew level of experience of yacht sailing up to the level of skipper making day passages in familiar waters with an introduction to making a night passage and costs from just £399 per student with no hidden charges.
We run RYA Day Skipper courses during the week and at weekends, just check our live course calendar here.
Be aware that RYA Day Skipper Courses completed in the Solent are demanding and are held in high regard with yacht charter companies worldwide due to the challenging winds, tides and busy waterways.  Courses run in the none tidal waters of the Mediterranean are generally not accepted in the UK yacht charter industry.  Our RYA Day Skipper course qualifies you for the International Certificate of Competence, ICC*.  So if you're a competent sailor and want to become a RYA Day Skipper in charge, then read on!
Our courses have only 4 students with usually just 2 being day skippers.
Other sailing schools run courses with 5 day skippers, so much less helm time per student. During this RYA day skipper tidal practical course you will cover practical navigation, pilotage, boat handling, seamanship, skippering techniques and the all-important berthing in marinas. 
Our course fee is from £399 per student with a maximum of 4 students per course, usually only 2 of which will be Day Skipper students.  We aim to mix 2 Competent Crew students with just 2 Day Skipper students on each course.  The fee includes: shared accommodation aboard each night.  We also include all mooring fees, fuel and the use of our waterproofs.  With our large fleet & variety of Bavaria yachts within our fleet, we pride ourselves on being a truly professional training centre.
Course Formats & Details
Courses run in a choice of 2 formats:-
5 consecutive days - Monday to Friday costing from £399 (low season) to £899 (high season) 
5 consecutive days - Wednesday to Sunday costing from £399 (low season) to £899 (high season) 
RYA Day Skipper Low Ratio Sailing Course
The RYA allows a maximum of 5 students on the day skipper practical course, but with the course based totally aboard the yacht, this can usually mean sharing a cabin with a stranger.  At Solent Boat Training we run a lower student to yacht ratio course and so offer you your own bed for the 4 nights of the course.  But please do check our Covid restrictions regarding accommodation.
You will need to bring a sleeping bag or other bedding including a pillow.  Why not book the whole yacht for a private course for up to 4 students from just £1596 (low season rate).
Previous Experience Required - Very Important
Students should hold the RYA Competent Crew Certificate and have a level of theory knowledge equal to or in excess of that of the RYA Day Skipper Theory.  This can be best gained by completion of a recognised classroom based course (we don't recommend the online version of the theory course), with additional logged tidal yacht sailing experience, please call for advice. As a guide we would recommend that you have an absolute minimum of 10 days of tidal yacht sailing experience, whilst being an active crew member.  5 days of this experience is usually completed by taking the RYA Competent Crew course.  If you're short of a few days experience, then why not try out one of our sailing mileage/experience builders, to brush up your practical and theory skills.  We find students with less than this level of experience struggle to complete the course, successfully.
Read our chief instructors statement on the required knowledge required prior to the course here.
So in brief summary you should be happy to take over the helm of a modern cruising yacht and be able to tack, gybe, raise & drop sails, reef and obey the collision regulations without help from the instructor.  In addition, you should be able to offer support to a Skipper, as well as being a good general crew member and have a level of theory knowledge to RYA Day Skipper Theory.  If you can`t sail yet, unfortunately we can`t train you to become the skipper! 
The full course syllabus is contained within the RYA Yachtmaster Logbook G158.  This should be in the possession of all  students.  Copies are available at our reception for cost price of £7.50 or the RYA website here.  Please bring all certification and your log book with you to the course.  Competent Crew students will be issued the G158 as part of the course fee.
Minimum student age is 16. Under 18`s must be accompanied by a parent or guardian. <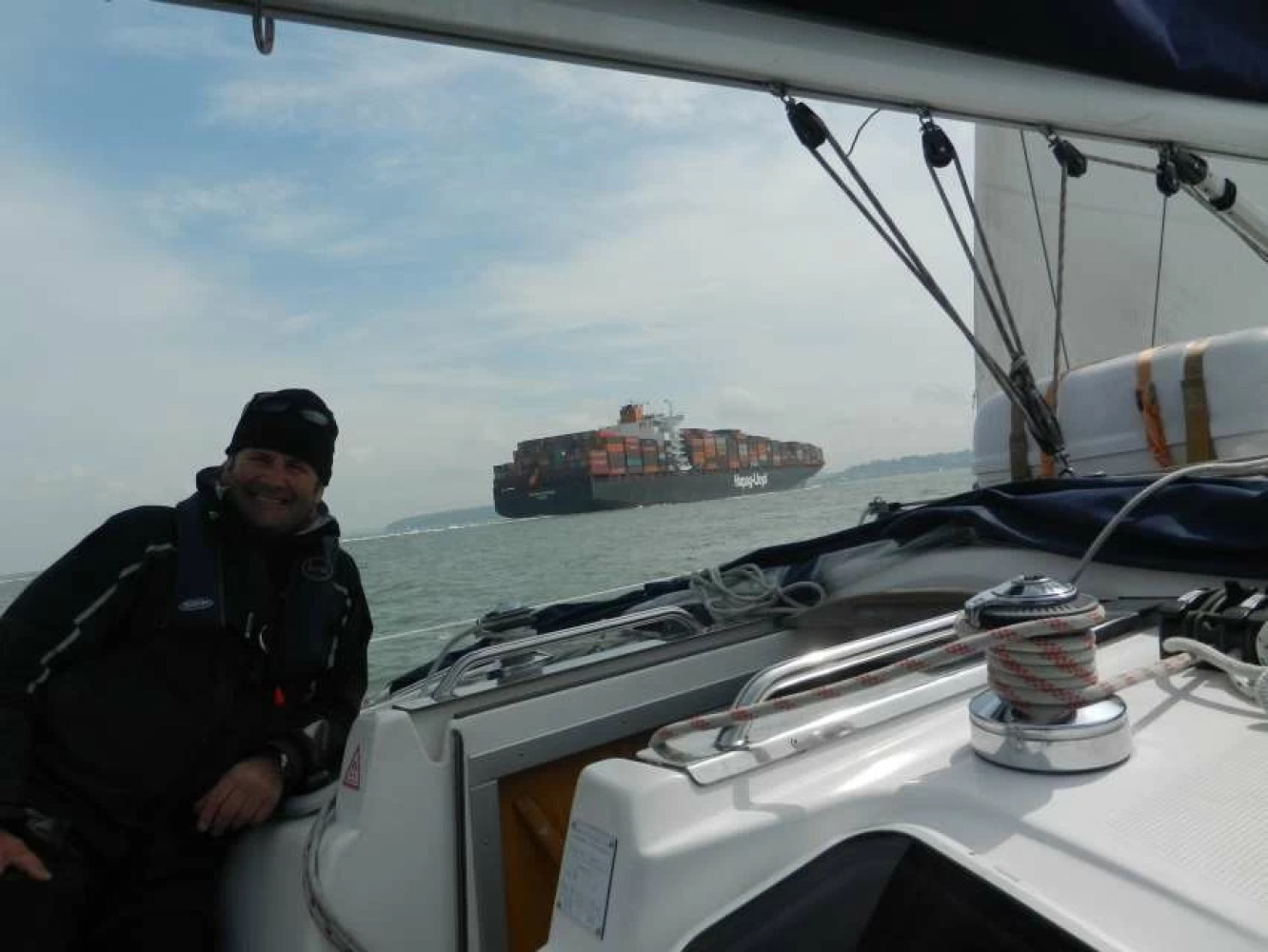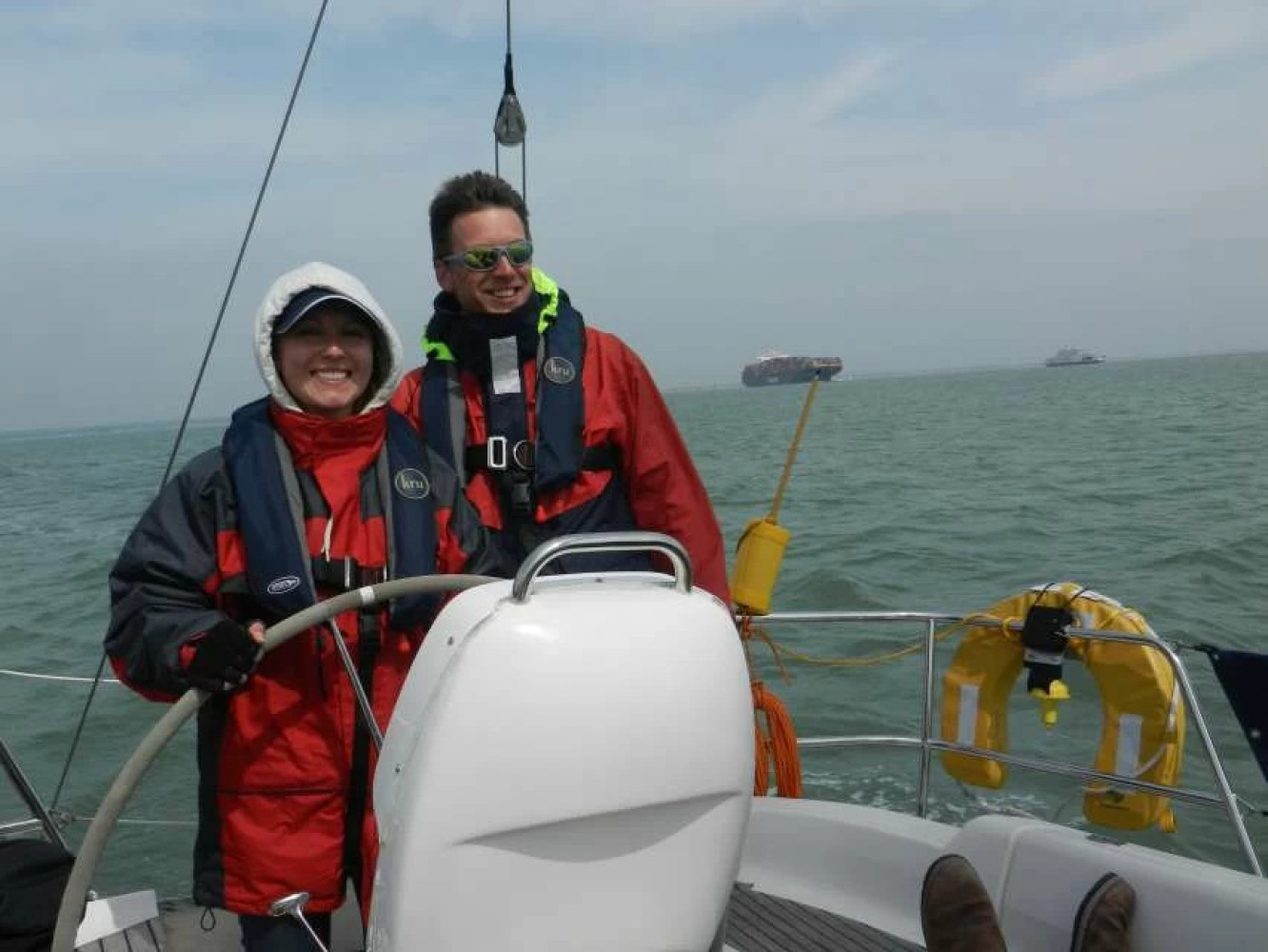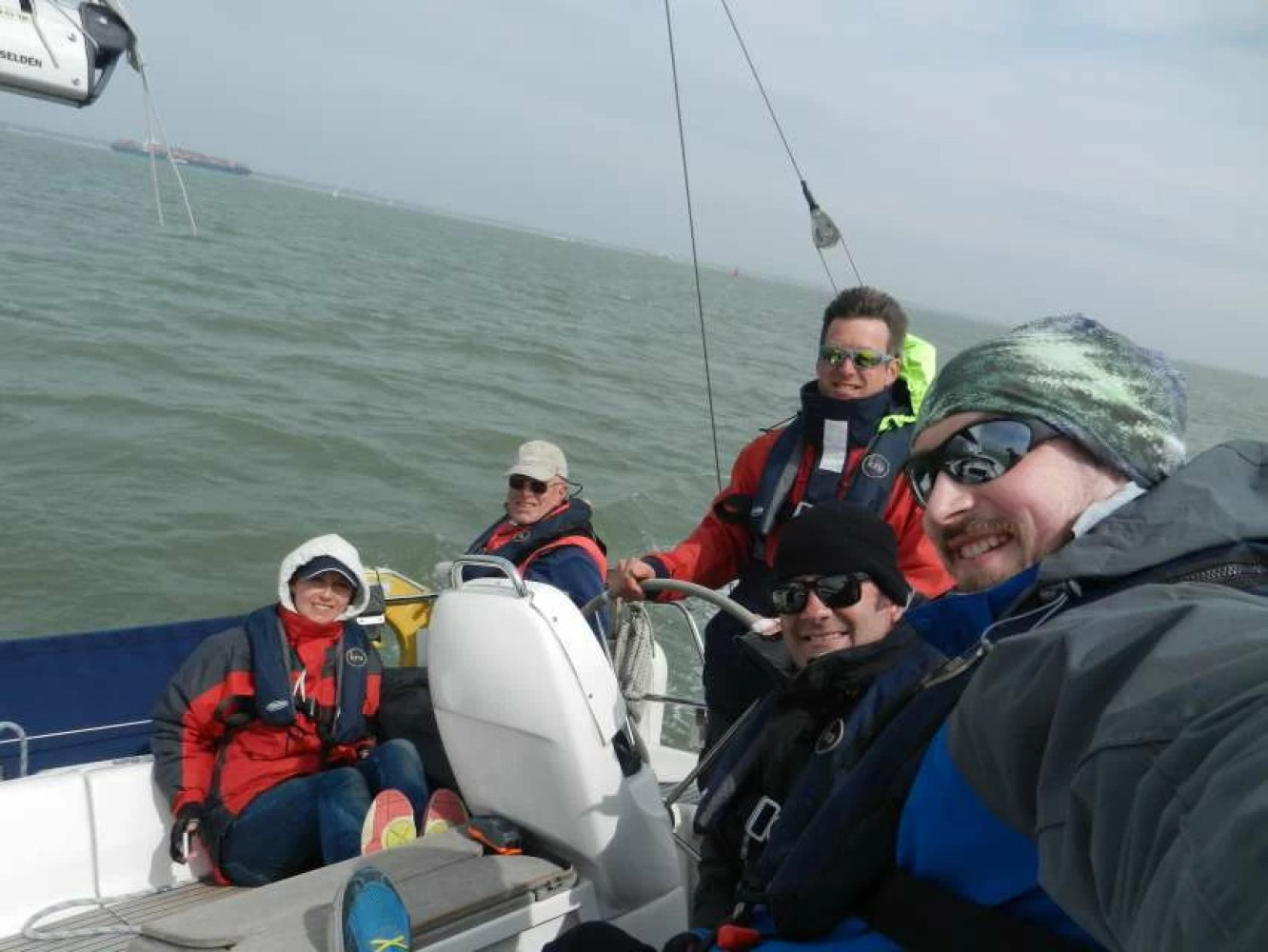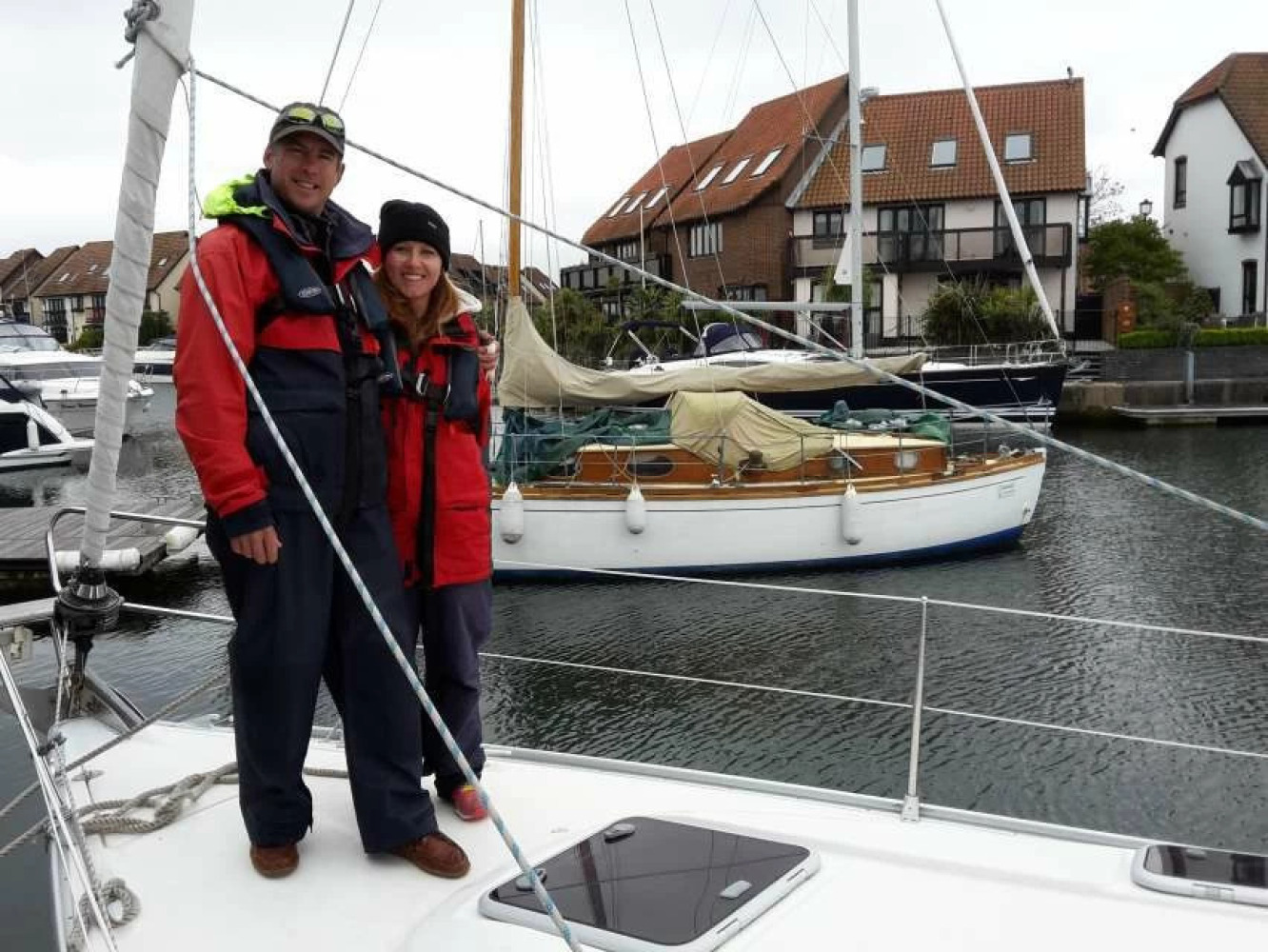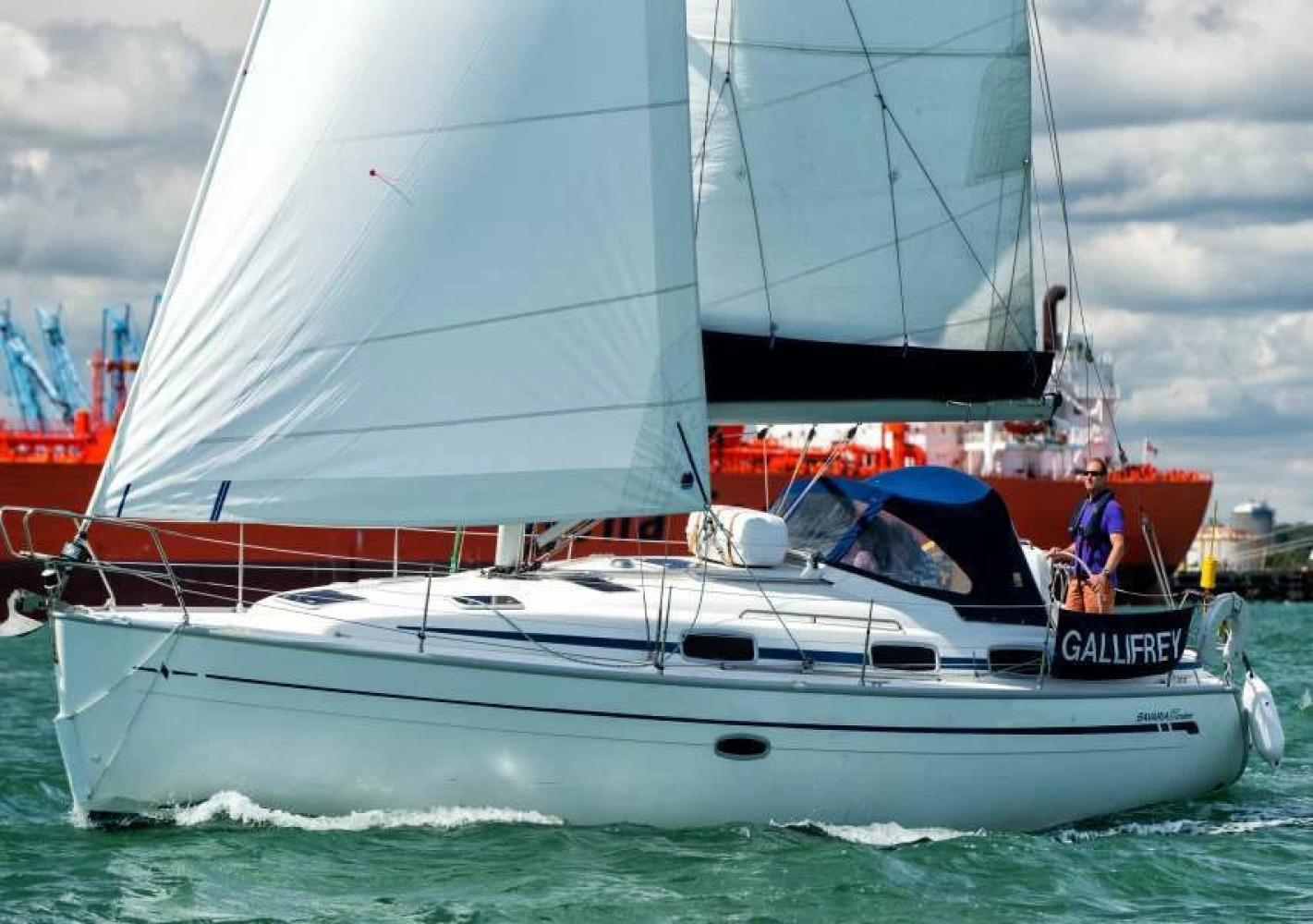 >
Bavaria 37` Day Skipper Cruising Yacht
Our trio of Bavaria 37ft cruising yachts have 3 double cabins and 2 single berths in the saloon. Their large galley and bathroom ensure your time on board is enjoyable at every point as we travel around the Solent.
Our  RYA Day Skipper Practical Course runs from our Saxon Wharf marina base in Southampton.  Every course is different, but you will enjoy nights on board at several of the following marinas: Ocean Village Marina, Port Hamble Marina, East Cowes Marina, Haslar Marina and Lymington Yacht Haven Marina.  Each of these marinas have excellent facilities such as bars, bistros, laundry, shops and showers that compliment the yachts own facilities.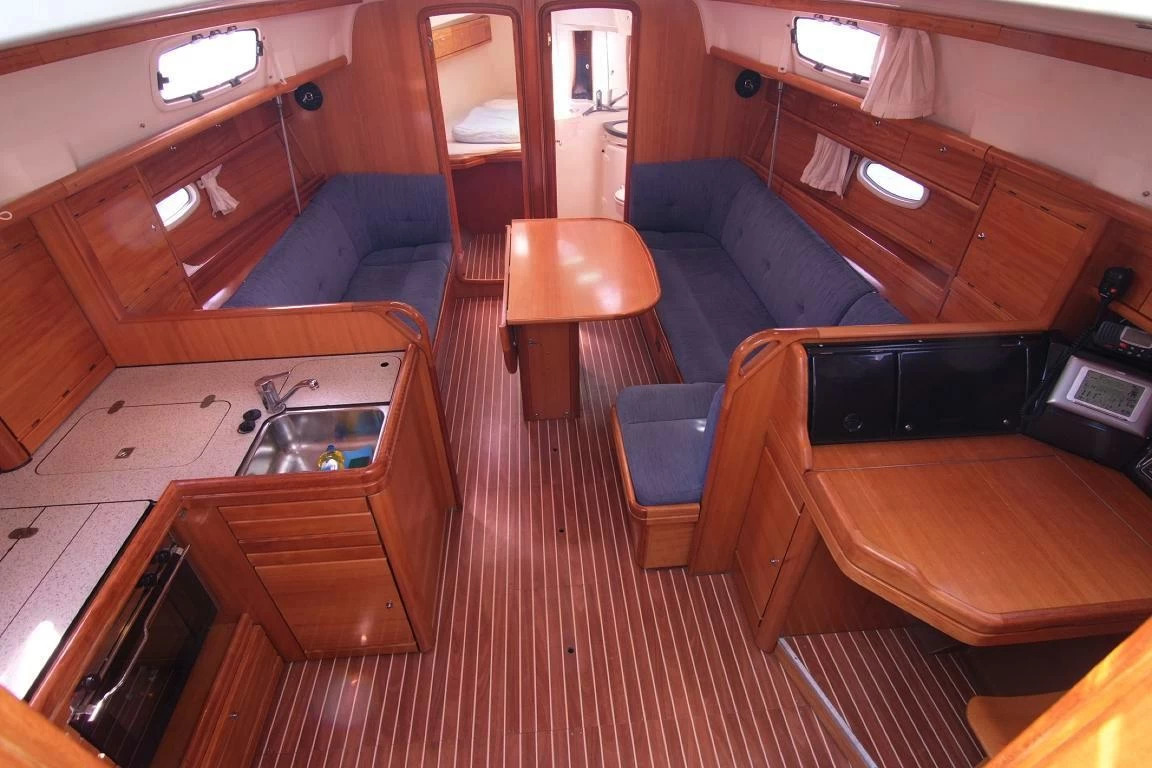 *The RYA currently charge a fee of £45 to process ICC applications. 
RYA Day Skipper Practical Photo Album