RYA VHF Marine Radio Courses Southampton From £49 Or Even Free
RYA VHF SRC Radio Course Summary
Course Duration:  1 Day
Course Cost:  Classroom From £49  -  Online Course £69
Course Location:  Shamrock Quay, Southampton
Minimum Ages:
12 Years+ for course.  16 Years+ for exam. 
Other Reading: 
 RYA VHF ebook G31 (Included in course fee)
What's In The Course?  The Short Range Certificate is the minimum qualification required by Law to control the operation of VHF Radio and VHF Digital Selective Calling (DSC) equipment, on any British Flagged Vessel, voluntarily fitted with a radio.  This includes both Fixed and Handheld equipment using International Channels.
We limit our RYA VHF SRC Radio licencing courses to just 2 Students per radio, thus ensuring hands on time is maximised.  Beware of training centres that teach larger class sizes!  Courses start at 9am and finish about approximately 4.30pm.  We will have an RYA examiner booked for 5pm, for those students wishing to sit the short operators exam (see below for more details), finishing at about 7.00pm approximately, if all 8 students sit the exam. 
All students can receive the RYA VHF e-book prior to the course via email, on request.  Allow 2 working days for delivery of the e-book.
Alternatively a hard copy of the RYA VHF book is also available by request, but with an additional postage cost of £4.99 payable.  Allow 14 days for this option as we don`t hold them in stock.
You must study the RYA VHF e-book/book for a minimum of 3 hours prior to the course, so please allow time from booking to attending the course to meet this requirement.  Don`t book last minute!!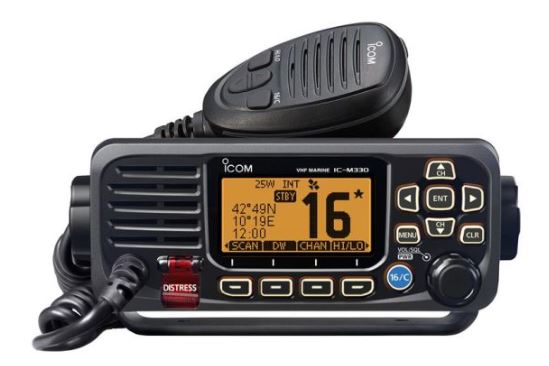 Do I Need A License To Use A Marine VHF Radio?
If you want to use a Marine Radio for what is termed "routine traffic" such as calling another boat or a Marina for a berth, you must hold an Operators License (Short Range Certificate) by completing either a classroom or online course and then Passing the exam.  The Exam can only be completed, in person, at an RYA Training Centre.  More details below.
We use Real Icom Radio Sets for our training, that are operated in the same way as those you might use at sea.  We run RYA VHF radio courses almost every Wednesday, costing from £49 to £99 depending on the time of year.  Courses run on Fridays & weekends cost from £99.  Our VHF courses are run at a discounted rate for students who complete their VHF Exam at our centre, following the completion of the course.  If you wish to sit your exam elsewhere, then you will have to pay the full course price of £99.
A RYA Examiner will be arranged, for those wishing to complete their exam at the end of the training day.  Remember, the cost of the Exam is Not Included within the cost of the VHF training course. Please see how to book your exam below.
You will make & practice routine traffic VHF radio calls, such as calling a Marina for a Berth, Radio Checks with Harbour Master, Mayday, Pan Pan and other voice calls, in addition to Digital Calls and learn the Distress procedure, in addition to much, much more.  With the course costing from just £49 or even 'Free' if you have booked any other RYA practical course with us, why not book your place via our calendar now?
 Solent Boat Training Free RYA VHF Radio Course
Because we strongly believe the VHF radio is essential to all those operating any vessel at sea, we offer the RYA VHF radio course to our students attending RYA practical courses at a highly discounted price or even for free*.  All students attending RYA practical courses will receive a free "£49 Discount Code, Off A Radio Course", on request.  This means that one of our 'Out of Season' courses would be completely free or our high season & weekend courses, would cost as little as £20, when using your £49 discount code.  You can even use this discount code to book the online version of the course, see below. 
454 students attended discounted RYA VHF Radio courses with us in 2018, 598 in 2019, 2020 was hit by COVID, but 2021 saw a surge, with over 1000 students claiming a discounted VHF course with us.
To qualify for a RYA VHF Radio discount voucher, you must first book and pay for any RYA on the water practical course.  The offer excludes all shore based classroom courses, online courses and mile/experience builders. 
Conditions Of Using the VHF Discount Code
*This offer is limited to one discount code per student & must be used in the same calendar year as your qualifying course.  You can Not role over your course date to the following year.
We run extra courses throughout December each year, to give you a fair chance to use up your discount code, before it expires within that year.
RYA VHF SRC Radio Online Course
We also offer the online version of this course. So study at home and come to our training centre for your exam. We can sometimes even examine you when your at our training centre for a different course, so saving you travelling time and expense. More details of the online RYA VHF SRC Radio course Click on the Online Button below: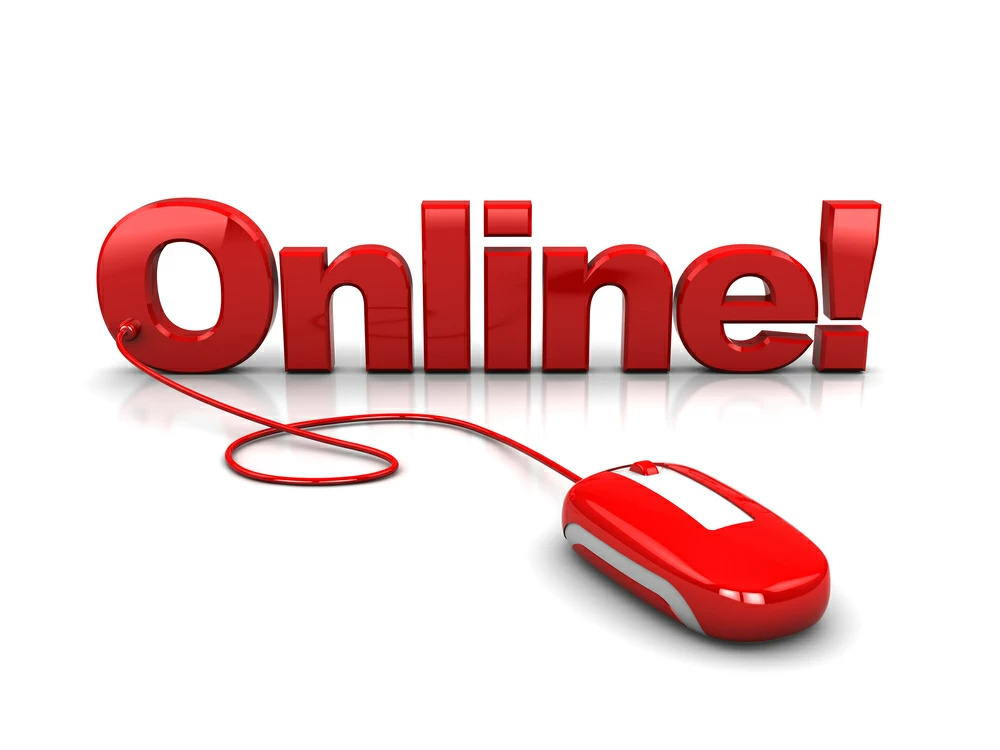 How To Book Your RYA VHF Radio Course
So if you would like to attend the VHF course, then simply book and pay for any RYA on the water practical course with Solent Boat Training.  A discount code can then be redeemed on request, by email and used when booking a VHF course of your choice, using the code to pay for the course at the checkout.  The code only works once & only one code will be issued for each student.  Any student that uses a free RYA VHF Radio discount code and then does not attend the course, will not be able to use the code for a second time.  Also if the qualifying course is refunded for any reason, then the full VHF course cost is due, if the course has already been completed. This is a condition of using the discount code.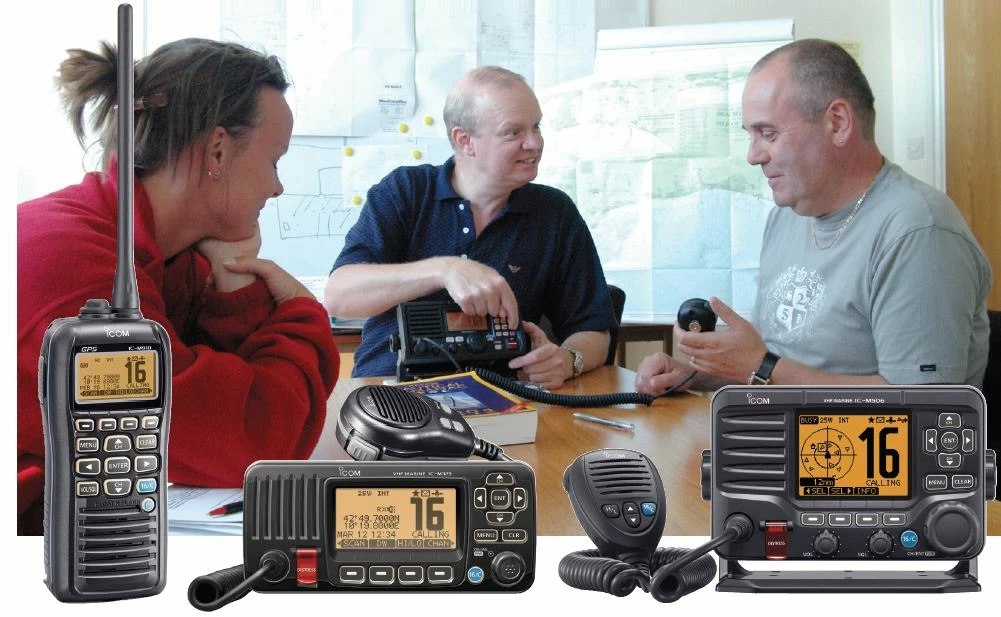 Our courses run at our central Southampton classrooms within Shamrock Quay, just 1 mile from Southampton central railway station and within easy reach of the motorway network starting at 9.00am prompt. The course runs to about 5pm with the exam process described below taking an additional hour or so.
The VHF Radio Course, UK Law & The License Exam
Since the 1st January 2014 you must study for a minimum of 3 hours prior to the course if they wish to take the licensing exam, ideally 1 hour per day for 3 days leading up to the course. We send you the information to be studied via email. This means that together with the day in our classrooms you will have studied for 10 hours in total hence meeting new international regulations. Students then wishing to obtain the international license can sit the short written and oral exam at the end of the classroom course conducted by a visiting RYA examiner, the fee is not paid to us.
Those wishing to sit the written and oral exam, upon successful completion, will be issued with the " United Kingdom of Great Britain and Northern Ireland Certificate of Competence and Authority to Operate".  A £70 exam fee/license applies which is payable directly to the RYA via their website if you wish to obtain the operators license. This payment link is within your course details.
Please Note: From 19th June 2023 Candidates for the SRC exam are to produce a photo ID certificate or card such as Driving License or Passport, to verify their name, age and that the photograph is a true likeness. Please be aware that the exam can not be conducted by any student who can not produce suitable identification.
So in summary the exam procedure will cost you an additional £70 in total and is conducted by the RYA directly at the end of the course we deliver.
Don`t worry too much about the exam procedure, your instructor will explain it and reassure you that's it relatively simple. Just book your course online and pay your RYA Exam Fee here before attending the course.
Don't forget to complete the Pre Course Reading and Don't forget your Photograph!! 
RYA VHF Radio Course SRC (Short Range Certificate) Syllabus
Background information on the GMDSS system and its equipment and licensing requirements
Radio rules and regulations
Operation of marine VHF equipment including DSC functions
The phonetic alphabet
Basic radio language and protocols including pro words such as over, say again, out etc.
Correct use of the various channels
How to make calls to other stations
How to send a Distress Alert and Distress Message (Mayday)
How to send an urgency alert and a safety call
RYA VHF Radio Courses - Southampton
To help you prepare for your vhf course you may wish to flick through the operators guide for the radios we use by clicking here.
Please note that your discount voucher lasts for 3 months from the purchase date of your qualifying course and is not transferable to another person.