Seven Day West Country Sailing Cruise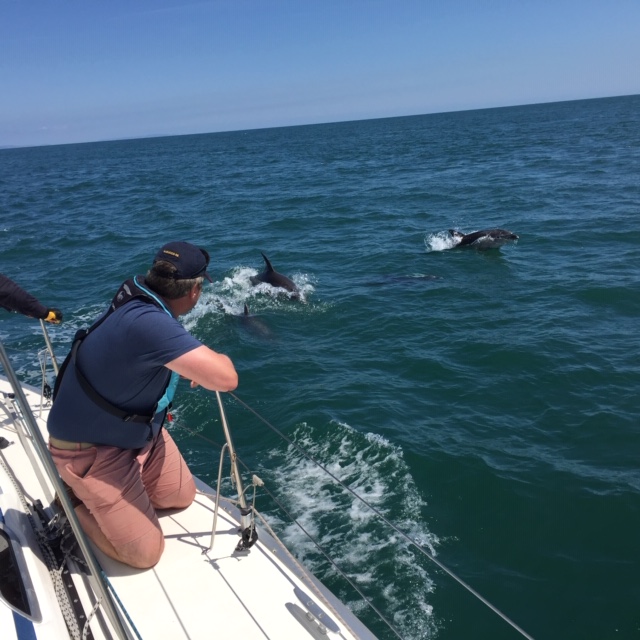 Getting Underway & Starting the Adventure
Join us on one of our Seven Day West Country Cruises and enjoy one of the most picturesque coastlines in the South of England.

As you navigate your way through the busy waters of the Solent towards the iconic Needles, you will be given the opportunity to become familiar with your vessel and have time to gel as a newly formed crew.

Assisted by one of our highly experienced Skippers, you'll continue Sailing down the Western Solent towards the Marinas of Lymington & Yarmouth Harbour, where you will spend your first night onboard.
Setting Sail for the West Country
Refreshed from a night ashore, you will begin the next stage of your journey firstly passing Hurst Castle, then through the Needles Channel & out into Christchurch Bay.  Following the Coast Line until you get to the start of the Jurassic Coast, where you may be lucky enough to spot some Dolphins at play.
A stop off in Poole or Weymouth 
Harbour
 to freshen up, discuss the days events and then plan for the next leg of your excursion, continuing West.
Leaving Portland Bill to starboard and negotiating the Portland race, you'll continue the trip across Lyme Bay towards Brixham or Dartmouth, weather dependent.  If time allows then a trip round to the beautiful Salcombe, before heading East again and retracing your steps, with the aim to be tide alongside in Shamrock Quay on day Seven of your Cruise.
If this sounds like an event for you or a group who wish to 
undertake
 the journey together, with prices starting from £799 per person, then 
'Click Here'
to view our availability and book your place via our Live Online Booking Calendar.
Prior Experience & Requirements
The minimum required experience is that of RYA Competent Crew.  You will need to bring Bedding (a sleeping bag & pillow) for the stop over and any additional food/snacks you might require for the duration.
Please view your Joining Instructions Via the Link on your Booking Invoice or via our 'Course Details' page on our website.  All of our Sailing Event are subject to the weather conditions.