Weymouth 3 Day Sailing Experience & Mileage Builder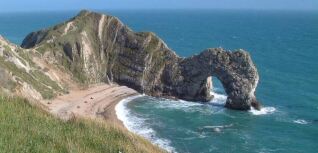 A Three Day Cruise to Weymouth
Our Weymouth 3 Day Sailing Experience & Mileage Builder Event, offers the experience of Sailing from Southampton to Weymouth along a stretch of the famous Jurassic Coast.
Building Miles & Experience
Starting at our base in Shamrock Quay Marina, Southampton, you will head towards the Central Solent and down the Western Solent & onto  Lymington & Yarmouth, to get familiar with the yacht and begin working as a team.  Our experienced Skipper will always be on hand to provide any guidance and assistance required.

After spending the first night in Lymington or Yarmouth Harbour to discuss the days events, prepare for the next day & use the facilities to freshen up, you can look forward to the second leg of the journey.

The new day allows you as a crew to navigate your way through the Needles Channel and out into Christchurch Bay.  As you sail West you will take in a variety of sights which the South Coast offers and continue you passage towards Weymouth, via Poole, Swanage, Lulworth Cove and Durdle Door and then into Weymouth Bay.
A Night in Weymouth Harbour
Another night to reflect and time to regenerate in Weymouth Harbour, prior to the third and final day which will see you returning back to Southampton to complete what we hope will be an enjoyable and memorable 3 day sailing venture. 
If this sounds like an event for you or a group who wish to undertake the journey together, with prices starting from £399 per person, then  'Click Here'  to view our availability via our Live Online Booking Calendar.
Prior Experience & Requirements



The minimum required experience is that of RYA Competent Crew.  You will need to bring Bedding (a sleeping bag & pillow) for the stop over and any additional food/snacks you might require for the duration.

Please view your Joining Instructions Via the Link on your Booking Invoice or via our 'Course Details' page on our website.  All of our Sailing Event are subject to the weather conditions.