RYA Yacht Sailing Training Course In Southampton & Solent
Our Southampton based RYA sail cruising training centre has direct access to the Solent and it`s wide range of marinas and harbours. This excellent location together with our low ratio of students to yachts ensures we run the highest quality courses.
With our fantastic fleet of Bavaria yachts including 4 of the 37ft/38ft cruising yacht each having 3 separate cabins and with a saloon conversion gives her a total of 8 berths. Most RYA courses run with 5 students and the instructor on board, but we offer special low ratio courses where each student gets their own bed, so a maximum of 4 students per course.
Meet Our Bavaria Yacht Training Fleet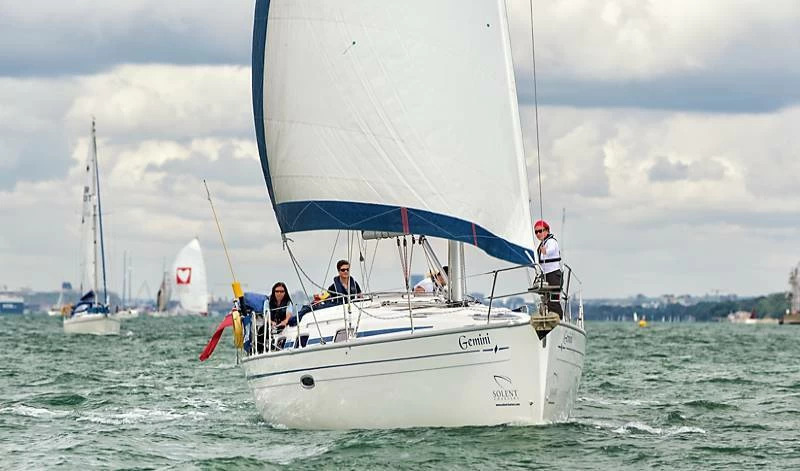 RYA Sailing Courses For Family, Friends & Individuals
We also specialise in running courses for whole families, groups of friends or business groups. A very popular example of this that works well is for a pair of couples, with either all students taking the RYA day skipper practical course or a mixture of RYA competent crew course and RYA day skipper running on the yacht together. Single students are always welcome as we have many courses scheduled on our course calendar below that can joined by anyone.
The RYA Start Yachting Course is the perfect taster course for anyone looking at learning how to sail. a cruising yacht. This 2 day course assumes no previous experience, so is open to anyone over 16 years old or younger if accompanied by an adult.
The RYA Competent Crew Course again assumes no previous knowledge of sailing. A longer course of 5 days that gets you running every part of the yacht including taking the helm under supervision of the skipper. This course can run at the same time as other students take their RAY day Skipper course, so works well for families and couples.
The RYA Day Skipper Practical Sailing Course is the most popular course the RYA support. We strongly recommend you have completed the RYA competent crew course and we also strongly recommend you hold the RYA Day Skipper Theory certificate prior to the course so we can concentrate on the practical skills.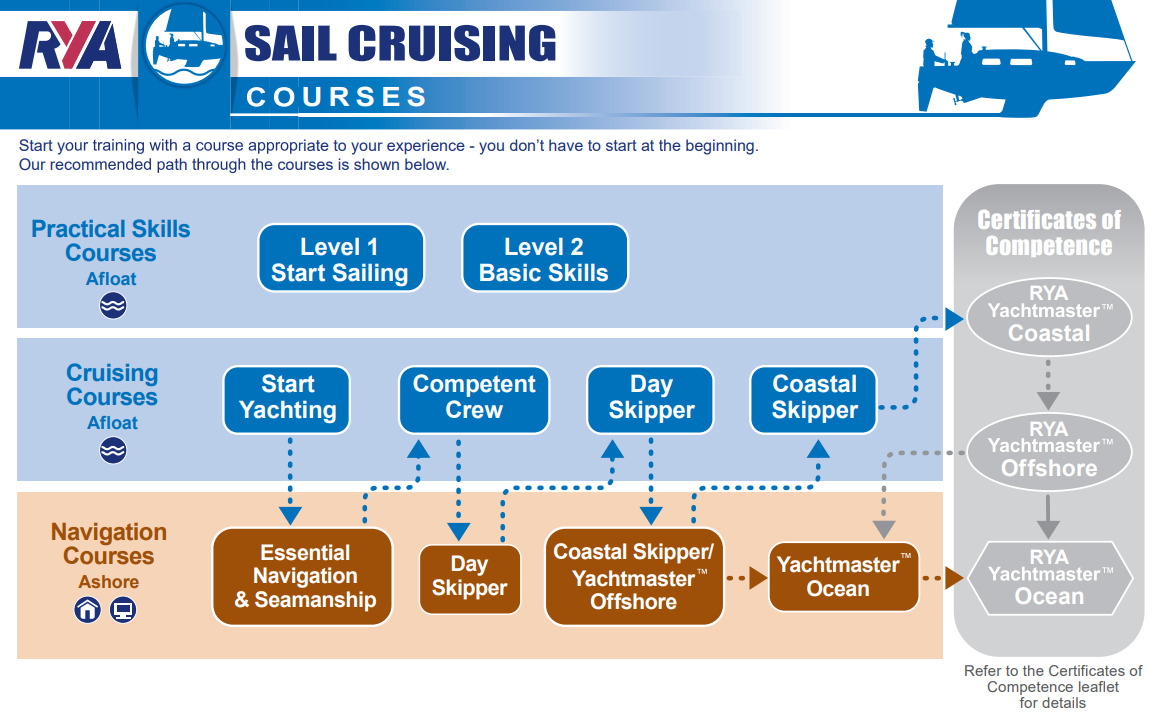 A student on a day skipper course created this short video, have a look at life on board during a 5 day course.
Clear Pricing Policy
Solent Boat Charters provide all the yachts we use for our sailings. We pride ourselves on having no hidden extras, so the costs detailed for each course on this website are fully inclusive and include the yacht charter fees, skipper fees and RYA certification fees. We do not add on any charges as such for fuel and moorings, watch out as many other providers do.