Outboard Engine Maintenance & Servicing Course
SBT Petrol Outboard Maintenance Course Summary
Course Duration: 1 Day
Course Cost: Classroom From £69
Course Location: Shamrock Quay, Southampton
Recommended Reading: None Available
Course Prerequisite & Age: 12 Years + for course. 
What's In The Course?: During the course you change the engines oil & fuel filters, replace water pump impellers. 
Also get to understand 2 stroke & 4 stroke systems and much, much more.
Being able to service and maintain your boats engine gives you reassurance at sea and can also reduce your ownership costs.

The RYA does not offer an outboard petrol engine maintenance & servicing course, however as an RYA recognised training centre that already offers the diesel engine course from our Southampton training centre, we have designed a course along the RYA diesel engine course syllabus, aimed at both 2 stroke and 4 stroke petrol outboard engine maintenance.

This 1 day course runs from 9.30am to about 4.30pm and includes hands on servicing of both 2 stroke and 4 stroke engines. So very much a mix of classroom and hands on practical skills.
2 Stroke & 4 Stroke Petrol Outboard Maintenance Course

With both 2 stroke and 4 stroke outboard petrol engines onsite in our dedicated training workshop in central Southampton, we have the perfect environment for this training course.

Outboard Petrol Engine Maintenance & Servicing Course Syllabus

The outboard engine (2 stroke and 4 stroke systems)

General servicing
Fault finding
Routine checks, cleaning & greasing
Fuel system
Lubrication System
Propeller changing and care
Changing gearbox oil
Water pump inspection and changing
Fresh water flushing

The Engines Used For the Courses Include:
Mercury 15HP 4 Stroke Water Cooled

Honda 8HP 4 Stroke Water Cooled
Evinrude 60HP 2 Stroke Water Cooled

Mariner 8HP 2 Stroke Water Cooled

Ebay Special 3HP 2 Stroke (Just to show you how bad they are!)
<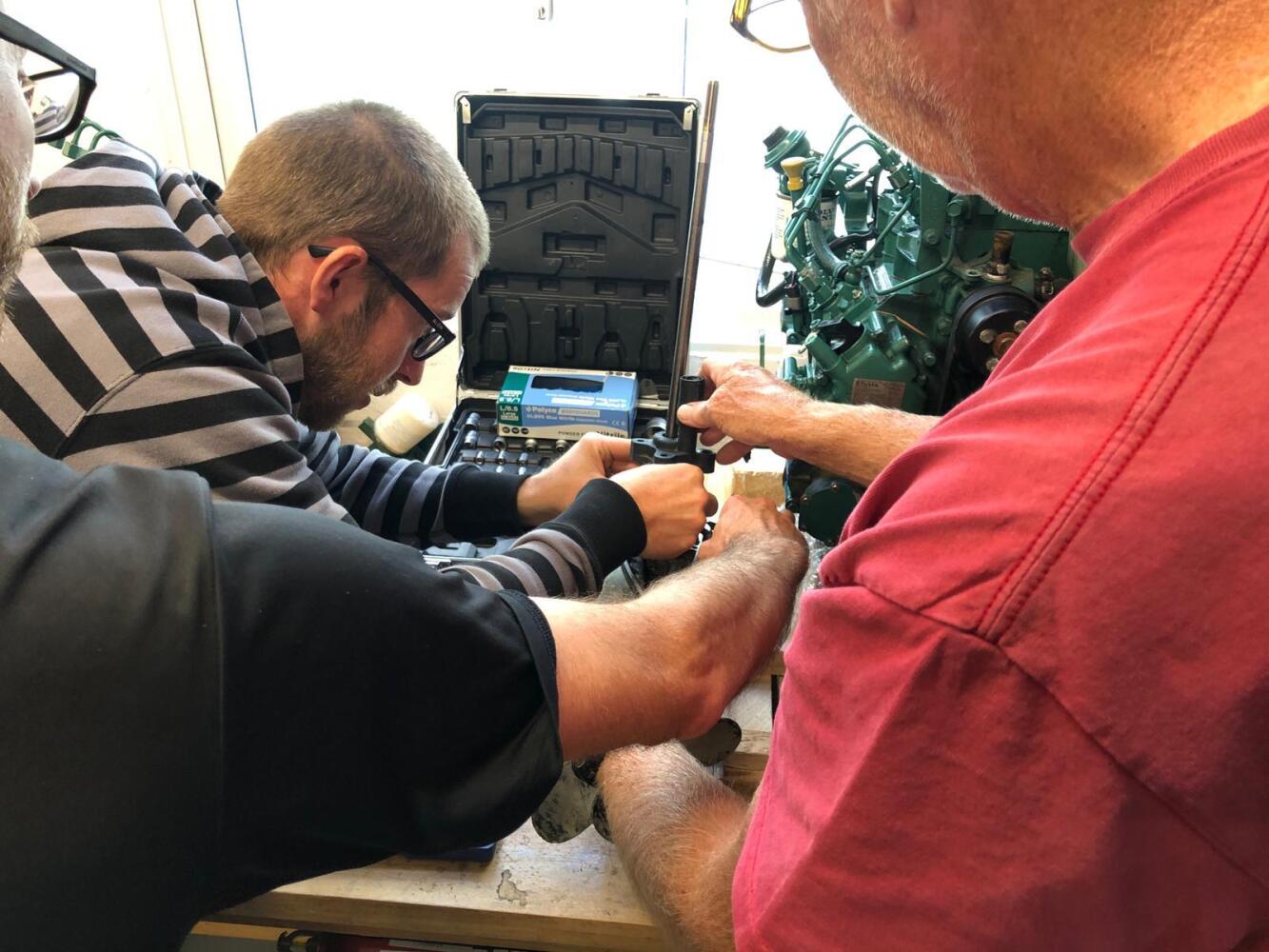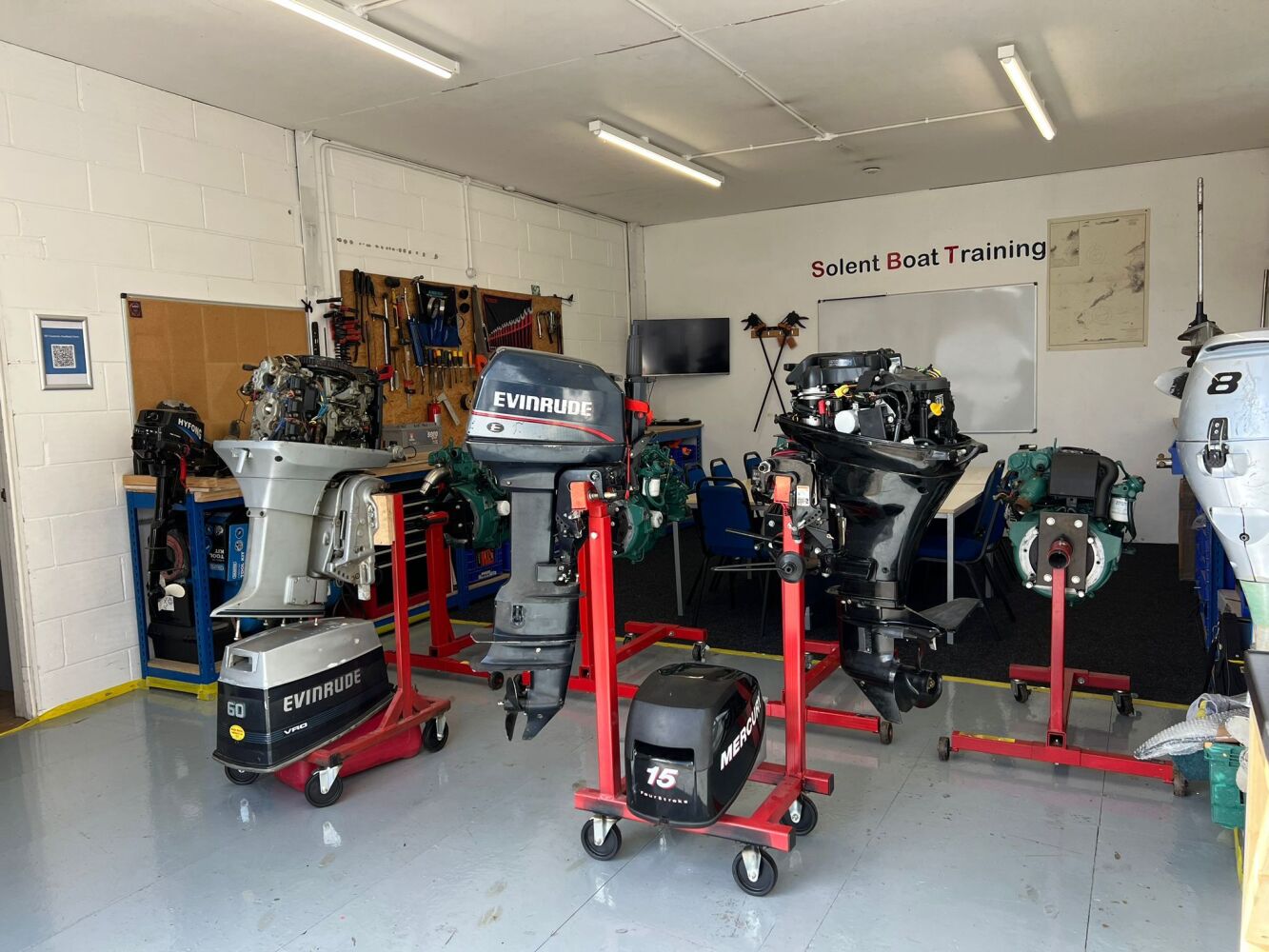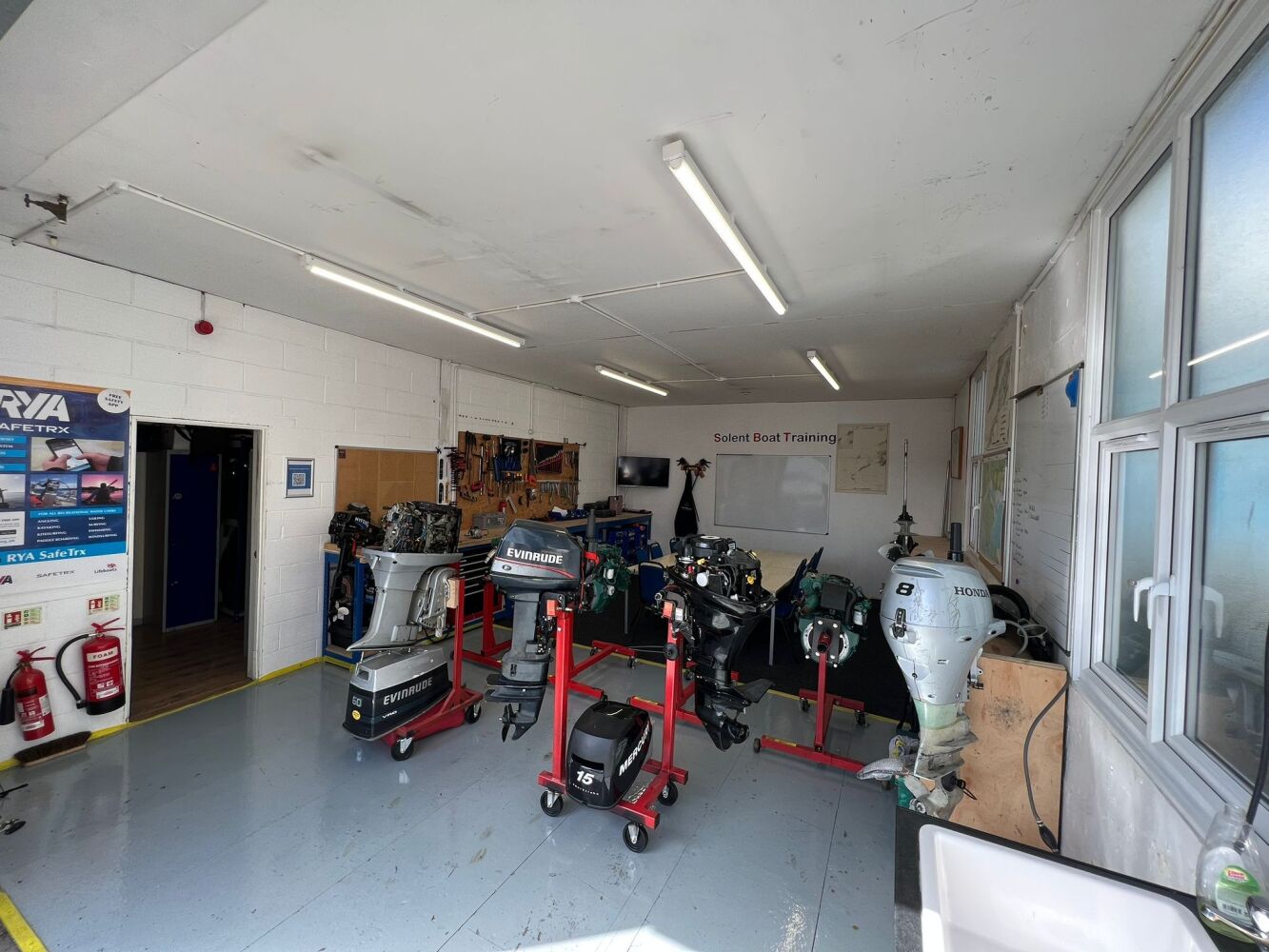 >
Read what our Customers have said about our Outboard Engine Course...

Outboard Engine Maintenance
Our objective was to better understand the engine we often depend on, and to know why and where things can go wrong. Sean was an extremely knowledgeable and personable instructor. We left the course feeling much more confident. Really worthwhile.